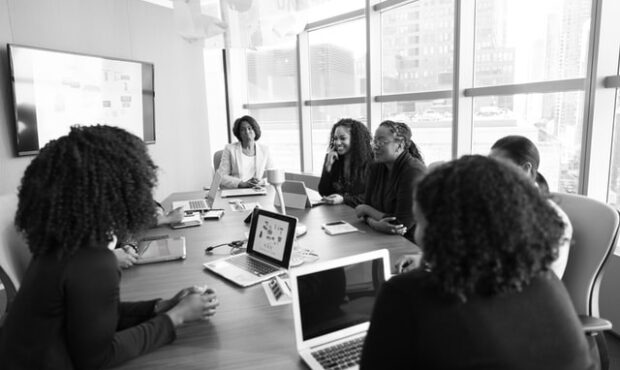 About Us
You place a high value on your company. Why would you settle for a less comprehensive and well-designed IT network or AV solution to help your company grow?
Libra40 Tech Ltd. is a solution provider focused on IT networks, AV solutions, security, and wireless infrastructure, with a combination of years of experience in the IT and AV industries. When necessary, we work with a variety of additional partner solution specialists to build comprehensive IT solutions for a variety of business types and sizes that are committed to building a secured IT/AV solution.
Businesses increasingly have easy access to IT and AV solutions. However, due to the large number of IT solutions available, putting together the finest solution that will fit well and develop with your organisation without costing you an arm and a leg is becoming more difficult.
Our goal is to learn about your company's processes and deliver a solution that will help it stay productive and grow. You focus on your business while we make technology work for you, your workforce, and your clients.
Our Mission
Our mission is straightforward: crafting solutions that precisely match our clients' requirements. We aim to empower our clients' businesses and projects, ensuring the realisation of their long-term objectives. Our commitment extends to ongoing proactive support and continual analysis of the solutions we offer.
This process guides our clients towards efficiency improvements aligned with contemporary technology standards, all while maintaining a strong emphasis on security. Our goal is to deliver solutions that not only meet immediate needs but also position our clients for sustainable success in the evolving landscape of business and technology.
We dedicate substantial time to understanding your business, operations, staff, clients, and future growth aspirations. This in-depth knowledge enables us to recommend tailored solutions that blend the right technology and seamlessly adapt to your business's scale.
Our objective is to go beyond being just a technology provider and become a crucial partner in your organization's growth journey.
The design phase stands as the pivotal cornerstone in contemporary IT and AV solutions. These solutions are conceived to be versatile, all-encompassing, and feature-rich, catering to business needs with minimal hardware or software requirements.
Our commitment to clients entails crafting a thorough design that incorporates insights gained during the initial business discovery phase. Moreover, this stage is enriched by valuable insights into the client's business, enabling us to fine-tune the proposed design for optimal alignment with present and future requirements, ensuring the design is future-proofed to evolve harmoniously with the business.
Once the design phase is meticulously outlined, we collaborate with you to establish the installation schedule. In any contemporary solution, be it AV or IT, the backend IT infrastructure should be deployed in accordance with the detailed design and rigorously tested before connecting hardware devices.
This strategic approach mitigates commissioning delays, ensuring timely project completion. By adhering to this methodology, we guarantee efficient project execution, delivering reliable solutions that align seamlessly with your business needs.
Understanding how to leverage the final solution is as crucial as its design. We ensure that key personnel possess a comprehensive understanding of the solution's functionality. Our team remains readily available to address any queries as your business acclimates to the advantages of the solution, fuelling growth and optimising operational processes.
Our commitment extends beyond the implementation phase, fostering a supportive environment for long-term success in integrating and maximising the solution's potential for your business.
After the successful implementation of any IT or AV solution, ongoing support becomes pivotal to ensure the system operates seamlessly. Whether you have a proficient in-house IT department that occasionally requires our assistance for intricate issues or strategic guidance, or if you lack the personnel to manage your IT or AV infrastructure, we offer customised outsourced services.
These services guarantee that your solution remains consistently operational, secure, and proactively maintained. Our goal is to ensure your technology functions like a well-oiled machine, regardless of your specific needs and resources.
Network Design, Wi-Fi RF Planning, Implementation and Consultancy
Creation and Orchestration of A Network's Blueprint, Along with Meticulous Wi-Fi Radio Frequency (RF) Planning and Diligent Implementation
Let's Get in Touch
LET'S TALK ABOUT YOUR BUSINESS IT-AV SOLUTION NEEDS
Libra40 moves with technology to enable business productivity
Cutting-Edge AV-IT Infrastructure Design and Installation.
Detailed Planning, Design, and Documentation: The Key to 21st-Century Converged IT and AV Solutions
Secured Hybrid Network, Endpoint Protection and Cloud Infrastructure Solutions
A new approach to a secure modern day work and network, it includes solutions such as Zero-touch, SASE and others managed in the cloud.
Marine & Residential IT, Audio, Visual, Lighting Design and Installation
Crafting Seamless Connectivity and Entertainment in Marine and Residential Spaces with Advanced IT, Audio, Visual, and Lighting Solutions